Jalen Brunson has plenty of teams eyeing him ahead of his unrestricted free agency this summer, though some within the Mavericks organization are confident that they can retain the point guard, longtime NBA journalist Marc Stein hears.
The Knicks, Pacers, and Pistons are currently seen as some of the biggest threats to sign Brunson away from the Mavs.
Brunson has reportedly "loved every second" of his time in Dallas so far, though he claims he hasn't been thinking about his future beyond this season.
"Not at all. Not at all. I promise you," Brunson recently explained. "My dad, we'll joke about it, but (my family knows) that I don't want to talk about it until the season's over. That's really not going to help me right now. … I know it's a weird situation. People don't believe that I don't talk about it, but it's not a topic of conversation until I guess we get there."
More NBA Trade Rumors
Could the Warriors trade for Rudy Gobert this offseason? ESPN's Brian Windhorst believes that Golden State could look into Gobert's situation in Utah with Andrew Wiggins possibly headed to the Jazz in a potential deal. Gobert reportedly wants to remain in Utah, though according to Ton Jones of The Athletic, the big man, and his agent are still awaiting their annual exit interview with the Jazz. The franchise is expected to make at least some roster moves this summer whether that includes Gobert or not remains to be seen.


---

We explored whether D'Angelo Russell makes sense as a trade target for the Cavaliers with the Wolves being open to moving the former No. 2 overall pick this summer. Sending Collin Sexton to Minnesota (via sign-and-trade) may be a feasible option if Cleveland is interested in pursuing a Russell-Darius Garland backcourt.


---

Are the Clippers the best fit for Ben Simmons if the Nets look to trade him this summer? We examined what a realistic trade sending the former No. 1 pick to Los Angeles would look like with Brooklyn receiving veteran depth, including Reggie Jackson, along with a future first-round pick.
---
Free Trial Offer For fuboTV
Get your free trial to fuboTV where you can watch live sports, movies and so much more!
---
Special Betting Offer From PointsBet
Offer: Two risk-free bets up to $2,000
States: New York, New Jersey, Illinois, Iowa
Promo code: MVPBET (T&C Apply)
Special Betting Offer From Fubo Sportsbook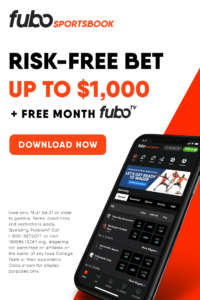 Offer: One risk-free bet up to $1,000 + one month of free FuboTV.
States: Arizona, Iowa
Promo code: MVPBET (T&C Apply).