The Cavaliers have a long-term answer at one of their guard spots in Darius Garland but it's not clear who will share the backcourt with the Most Improved Player finalists for the foreseeable future.
Collin Sexton is a restricted free agent this summer and Ricky Rubio is an unrestricted one, and while there are reports that both players could return, perhaps the Cavaliers need to think bigger.
Some have speculated that Cleveland could make a run at Donovan Mitchell should Utah seriously entertain offers for the shooting guard. Would sending out Sexton (via sign-and-trade), Caris LeVert and draft picks entice the Jazz enough to make the move? It seems other franchises would be able to put together offers that include better blue-chip assets.
There's been no word on whether the Timberwolves will seriously consider moving D'Angelo Russell this summer, though the former Ohio State standout would make for an explosive Garland running-mate.
After Minnesota's playoff appearance, the franchise has to think about shifting the roster to better cater to Anthony Edwards' strengths and as we saw late in the team's Game 6 loss to Memphis where Russell was benched, the Wolves may be better off with someone who's a better spot-up shooter over Russell despite the talent that the former No. 2 overall pick possesses.
Enter Sexton, who prior to his knee injury, showcased the ability to be a major asset on offense when the ball isn't in his hands. The Wolves have arguably a higher ceiling strictly building around Edwards than the Cavaliers do with their rising stars, so it may make sense for both franchises to consider a swap.
In all likeliness, the Cavaliers are not going to make a major move to bring in another backcourt star, though it has to be something they consider this offseason should an opportunity arise.
---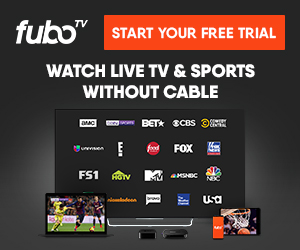 Watch the NBA Playoffs on fuboTV
Get your free trial to fuboTV where you can watch live sports, movies and so much more!