Speculation about Donovan Mitchell moving on from the Jazz continues with Utah losing its first-round series against the Mavericks. The shooting guard was asked if he wants to stay with the franchise after the Game 6 loss.
"Yeah I do," said Mitchell, who is in the first year of a five-year max deal.
"My mindset is to win. Like I said, right now, I'm not looking at (asking for a trade)," the shooting guard continued. "For me, I just want to win, yo. This hurts. Like I said, I'll think about it in a week and go from there, but right now, I'm not really thinking about any of that."
The Knicks have been heavily linked to Mitchell, though it would seem more likely that the Jazz opt to keep Mitchell and make changes around him rather than seriously listening to offers for the 25-year-old. Tony Jones of The Athletic reports that while Utah is likely to make changes, including changing out at least one starter, the club is committed to building around Mitchell.
Rudy Gobert expressed his desire to remain in Utah, though admitted that it is out of his "control."
Rudy Gobert, when asked if he expects his partnership with Donovan Mitchell to continue: "When I came here 9 years ago, my goal was to win a championship here. Nothing has changed. But a lot of that is out of my control."

— Eric Walden (@tribjazz) April 29, 2022
There are multiple teams interested in trading for Gobert if the franchise decides to move the defensive center, Jones adds in the same piece. Gobert reportedly remains "all-in" with the Jazz and would like to spend the remainder of his career with the franchise.
While many pundits have lobbied for the franchise to break up Gobert and Mitchell, ESPN's Bobby Marks believes the Jazz should keep Gobert and build around the two pillars. Marks indicate that the wing position, as well as the backup point guard and center spots, are areas that Utah should focus on.
More NBA Rumors
Quin Synder's future is expected to be determined in the "coming days and weeks," Jones writes (same aforementioned piece). Synder hasn't lost the locker room in Utah and if a coaching change happens, it could be Synder who directs it.


---

Adding Mitchell to the Cavaliers' core could accelerate the team's progress, Gilbert McGregor of Sporting News contends. The scribe pitches a trade that would send Collin Sexton (via sign-and-trade) and Caris LeVert along with draft picks to Utah to in order to bring Mitchell to The Land.


---

Are the Clippers the best fit for Ben Simmons if the Nets look to trade him this summer? We examined what a realistic trade sending the former No. 1 pick to Los Angeles would look like with Brooklyn receiving veteran depth, including Reggie Jackson, along with a future first-round pick.


---

The Cavaliers have their first-round pick in the 2022 draft, though Chris Fedor of the Cleveland Plain Dealer wonders whether the franchise should use it in a trade to acquire another rotation player. President of basketball operations Koby Altman previously indicated that he wouldn't mind adding another young player to this core. "There's nothing wrong with having another young player that you can develop," he said. "I don't want to say, 'Let's trade it again and get somebody else.' I think there's a nice niche here for a young prospect to really grow without a ton of expectation and grow into potentially a rotational player who can help down the road."


---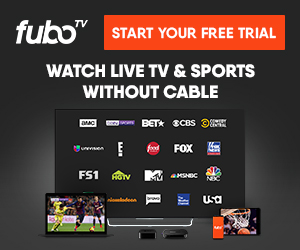 Watch the NBA Playoffs on fuboTV
Get your free trial to fuboTV where you can watch live sports, movies and so much more!