March Madness is here, which means NBA scouts and executives get a concentrated look at how many of the top prospects perform on an elevated stage.
---
Key Dates: 2022 NBA Draft
May 17 – NBA Lottery
June 13 – Deadline for Early Entry Withdraw
June 23 – Draft Day
---
In our first mock draft, we utilized Tankathon's lottery simulator to create the order. The Indiana Pacers landed the top overall pick while the Orlando Magic, Houston Rockets, and San Antonio Spurs round out the top-4.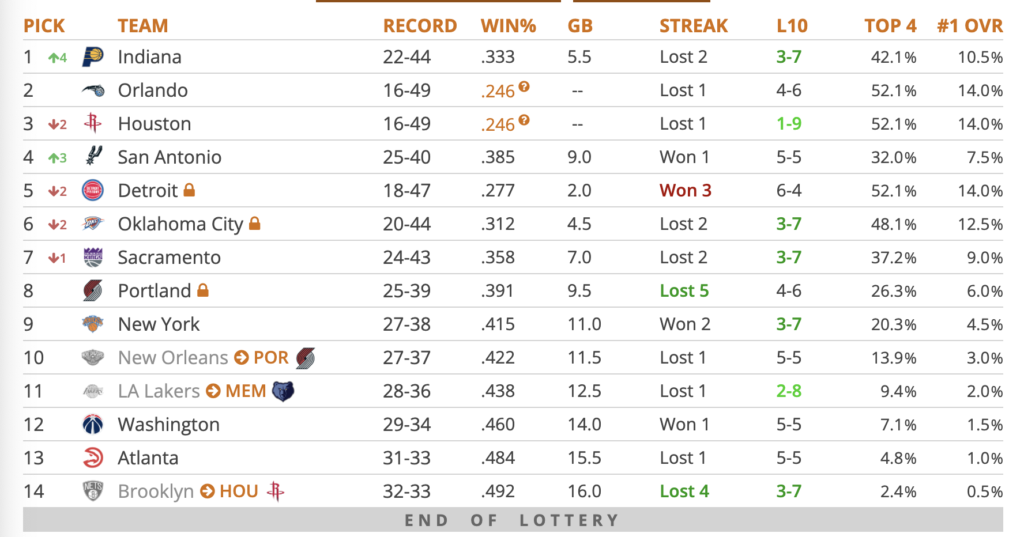 ---
1. Indiana Pacers
Holmgren's critics point to the lack of weight on his frame as reason to dismiss his potential in the NBA. There was someone else who had those same concerns coming into the league during the 2007 draft and he dropped to No. 2: Kevin Durant. Whoever lands the top pick would be wise to avoid the Trail Blazers' mistake.
---
2. Orlando Magic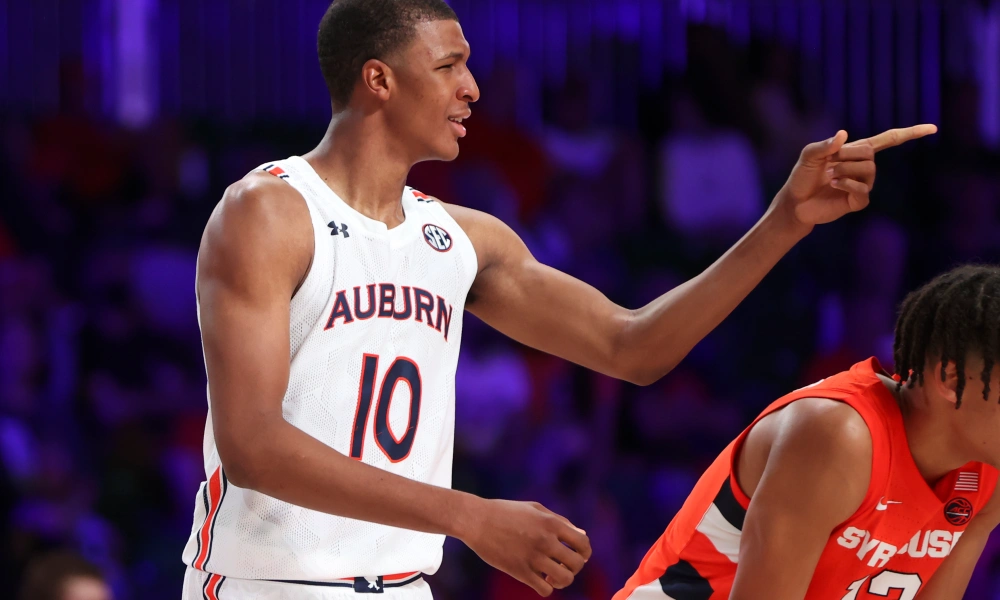 Age: 18 ~ Height: 6-10
Upside comparison: Chris Bosh
Smith, who is the son of former Sacramento King draft pick and LSU stud Jabari Smith Sr., has the ability to be a franchise big man almost immediateiy, similar to Evan Mobleyin Cleveland. Critics may point to some of his lackluster performances at Auburn but when Smith is engaged, he's a game-changer. He and Holmgren are the clear top-2 in the draft heading into the tournament.
---
3. Houston Rockets
Banchero has some real offensive skills and if he develops defensively, he has a real shot to be the best player in the draft. Yet, learning defensive skills in the NBA is easier said than done and many excellent bucket getters in the post have failed to make major strides on that end of the floor. It's more likely that Banchero becomes Blake Griffin-like than a Jahlil Okafor prototype. Still, there's a wide range of outcomes with the Duke Freshman.
The Rockets are major fans of Banchero and don't see a major drop off between the Duke forward and the top tier, sources tell FortyEightMinutes.com. It's worth noting that there are some scouting departments around the NBA that see this draft having a clear top-2 (Smith, Holmgren) heading into the tournament while others believe it's a top-3 with Banchero included.
---
4. San Antonio Spurs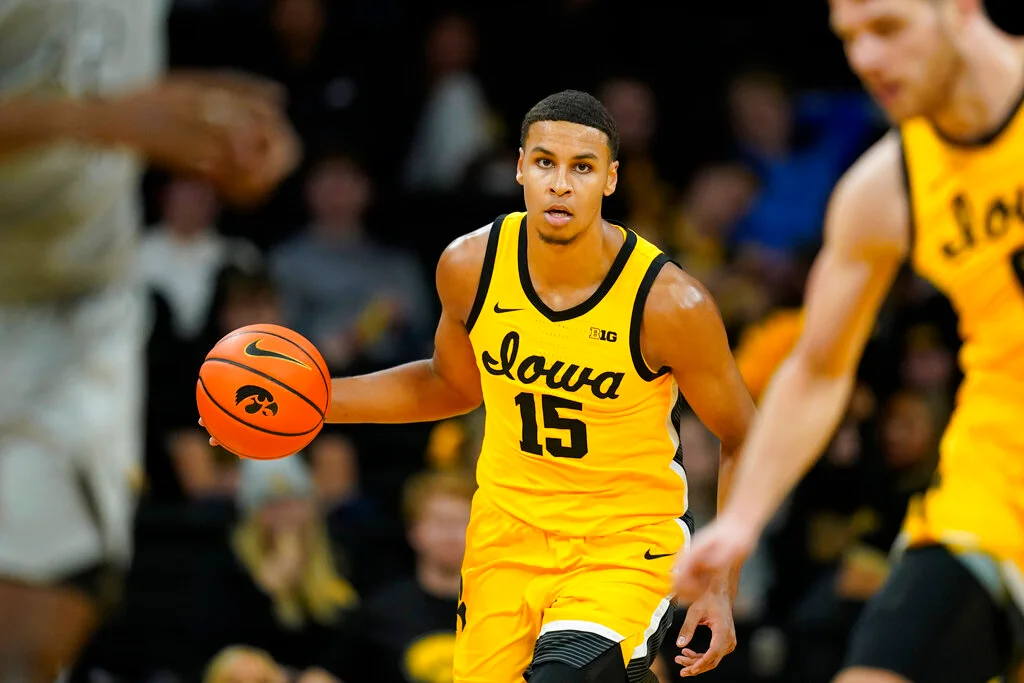 The Iowa product is a super-efficient prospect who should immediately make an impact for whoever lands him in the NBA draft. For the Spurs, he'd provide a pro-ready building block who would play nicely off of late-bloomer Dejounte Murray and the rest of Gregg Popovich's squad.
---
5. Detroit Pistons
Age: 18 ~ Height: 6-6
Upside Comparison: Dominique Wilkins/Grant Hill
Griffin's injury history could send him further down the draft, though the athletic wing is explosive and has real star potential. Discipline on defense is another issue, though what prospect is fully polished on this end of the floor. He'd be an electric addition alongside Cade Cunningham & Co. in Detroit.
---
6. Oklahoma City Thunder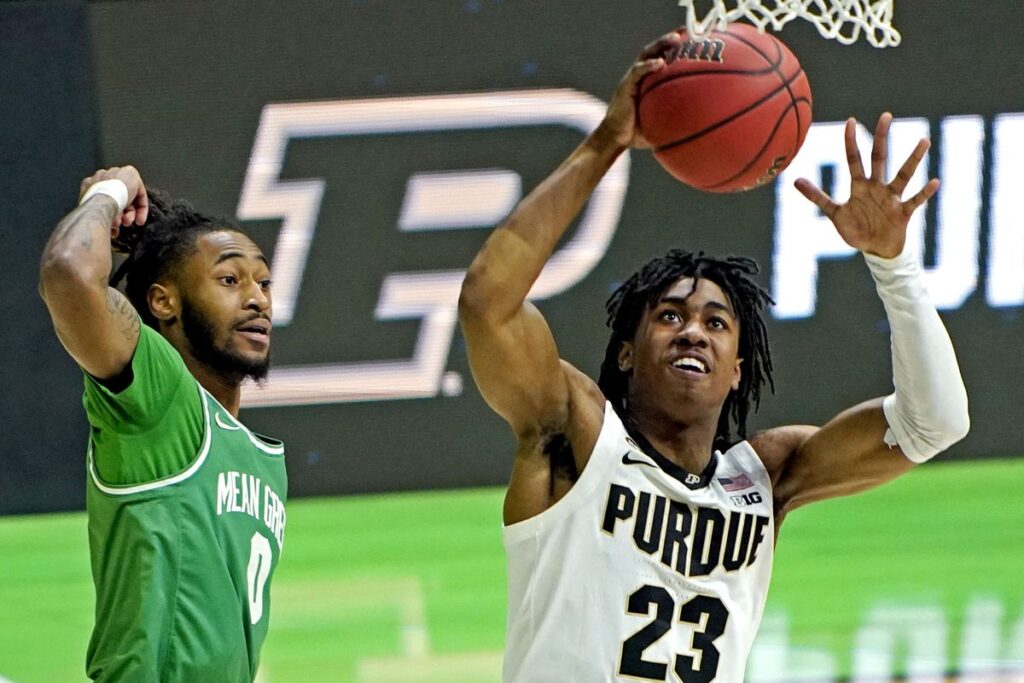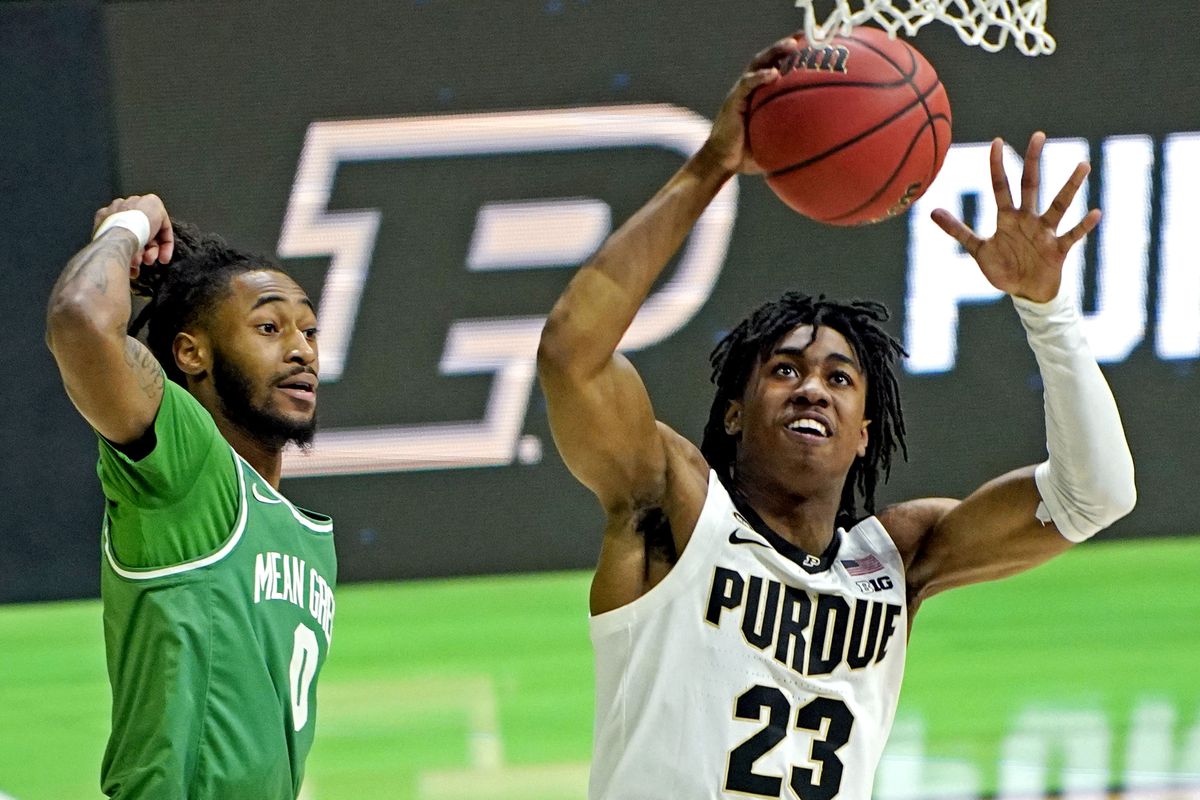 Ivey's stock is volatile with some seeing him as a star in the making and it would be surprising if he fell this far. Which teams move up in the lottery will be a major factor in where Ivey goes.
---
7. Sacramento Kings
Evaluators who think fondly of Duren's future see a potential Defensive Player of the Year candidate. Let's see if Memphis gets into the tournament and makes any noise, as it could serve as a springboard for Duran to move up further in the lottery.
---
March Madness Special: Get up to $2000 in risk-free bets
🎯🏀 𝐁𝐞𝐭𝐭𝐢𝐧𝐠 #MarchMadness this week?

⚡️Do it @PointsBetUSA and get up to $𝟐,𝟎𝟎𝟎 in risk-free bets⚡️

(Restriction apply. NY, NJ, IA, IL only) pic.twitter.com/3NSxJRkb7N

— FortyEightMinutes⏳ (@FortyEightMins) March 10, 2022
---
8. Portland Trail Blazers   
"All-in" on Mathurin. That's what one Western Conference scout told FortyEightMinutes about the 6-foot-7 wing. It would be shocking if Mathurin falls outside the lottery.
---
9. New York Knicks   
Shaedon Sharpe – SG – Kentucky
Sharpe is a wild-card, having been the top recruit in the nation only to never suit up for Kentucky. He's essentially a lock to be a lottery pick, though it's fair to wonder if he would have been selected higher had he showcased his skills against some form of competition over the past year.
---
10. Portland Trail Blazers (via New Orleans Pelicans)
Eason is a lanky, athletic big man whom metrics paint fondly even in a high-usage role (31.5% rate) at LSU. Perhaps seen as the perfect new-wave power forward if everything comes together for 6-foot-8 Seattle-native, Eason projects to have the ability to guard multiple positions at the next level while also possessing decent range on offense.
---
11. Memphis Grizzlies (via L.A. Lakers)
Butler may not declare for the draft, but the 7-foot-1 big man has the attention of multiple NBA front offices. It wouldn't be surprising to see him rise to the lottery with a nice showing in the NCAA tournament.
---
12. Washington Wizards
Concerns about Davis' shooting range and his ability to be an effective distributor at the next level plague the 6-foot-5 guard. Some see him as a potential elite Sixth Man of the Year candidate, however, while others see a potential star. Not many saw him as a lottery pick heading into the 2021-22 season.
---
13. Atlanta Hawks
Washington's upside has scouts intrigued, though his trajectory may be more boom-or-bust than anyone else in the draft. For the Hawks, he would have time to develop behind Trae Young while also giving the team an intriguing trade piece should they look to turn their assets into a star running mate for Young.
---
14. Houston Rockets (via Brooklyn Nets)
If Kessler had any real range to pair with his defensive chops, he'd be a definitive top-5 pick. Still, recent history has proven that NBA centers can significantly enhance their outside shot during their rookie contract and with Houston expected to continue rebuilding over the next season or two, this would be an environment where the 7-foot-1 center will have ample opportunity to expand his game.
---
15. Charlotte Hornets – Trevor Keels – SG – Duke
---
16. Oklahoma City Thunder (via L.A. Clippers) – Kendall Brown – SF- Baylor
---
17. San Antonio Spurs (via Toronto Raptors) – Nikola Jovic – F- Serbia
---
18. Minnesota Timberwolves – Jean Montero – PG – Overtime Elite (Dominican Republic)
---
19. Indiana Pacers (via Cleveland Cavaliers) – Malaki Branham – G – Ohio State
Branham would have been a star in the 1980's, though there are questions as to whether his game will translate to today's NBA. Armed with an elite mid-range game as well as an ability to limit turnovers, surely some savvy NBA coach will figure out how to utilize the shooting guard's strengths rather than put in him spots where his weaknesses (defense; efficiency) plague him.
---
20. San Antonio Spurs (via Boston Celtics) – Jeremy Sochan – SF/PF – Baylor
---
21. Chicago Bulls – Mark Williams – C – Duke
---
22. Denver Nuggets – Dyson Daniels – SG – G-League Ignite (Australia)
---
23. Milwaukee Bucks – Kennedy Chandler – PG – Tennessee
Chandler will need to make a lot of progress on his shot at the next level, though if it all comes together, we're talking a Jason Kidd-type prospect. That is a big if, however.
---
24. Dallas Mavericks – MarJon Beauchamp – SG – G League Ignite
One overarching positive indicator on Beauchamp is his improvement as a shooter over the past year, something that is a result of putting the work in prior to the G League season. The 6-foot-7 wing's upside as a star is questionable but he should be ready to play a role for some team from day one.


---
25. Memphis Grizzlies (via Utah Jazz) – Jaden Hardy – G League Ignite
---
26. Brooklyn Nets (via Philadelphia 76ers) – Wendell Moore – SF – Duke
---
27. Golden State Warriors – Harrison Ingram – SG – Stanford
---
28. Memphis Grizzlies – Jaime Jaquez Jr. – SF – UCLA
---
29. Miami Heat – E.J. Liddell – PF – Ohio State
---
30. Oklahoma City Thunder (via Phoenix Suns) – Christian Braun – SG – Kansas
---
B

etting on the game? Get Up to $2,000 in Risk-Free Bets at PointsBet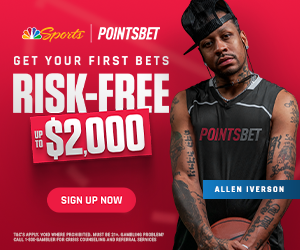 ---
---
Read More on the NBA
Rumors: Joel Embiid Wanted Bradley Beal over James Harden at Trade Deadline?
LeBron James Hints at Return to Cleveland