MIAMI, FL — There's power at the intersection of positivity and preparation. After a loss in the first game of the NBA's In-Season Tournament at the hands of the Miami Heat, it might seem as if there isn't much to celebrate for the Washington Wizards.
One of the positives for Washington in a season that has a focus on the future, however, is the progress of Deni Avdija. The fourth-year forward is proving he can be a legitimate building block for the Wizards with his early season play and his preparation for his moment.
The 22-year-old is averaging a career-high 13.2 points and his career-high 19.9 player efficiency rating ranks just behind Kyle Kuzma's 20.06 mark among Wizards who are playing at least 12 minutes per game.
Avdija's progress isn't strictly a result of an increase in minutes like many young NBA players who are taking a perceived jump. Avdija's growth has come after another full offseason of work, resulting in better shot selection, more trust from the coaching staff, and a more defined role in Washington.
"To his credit, (Avdija's) worked on it all summer," coach Wes Unseld Jr. told FortyEightMinutes and other media after the Wizards-Heat In-Season Tournament game in Miami. "His handle. Finishing through contact. Finishing in the paint, which at times was an issue in the past so we're seeing growth there. He's more comfortable shooting the three. It's a good start, I know it's a small sample but I think it'll continue to grow."
From Rookie Role Player To Critical Contributor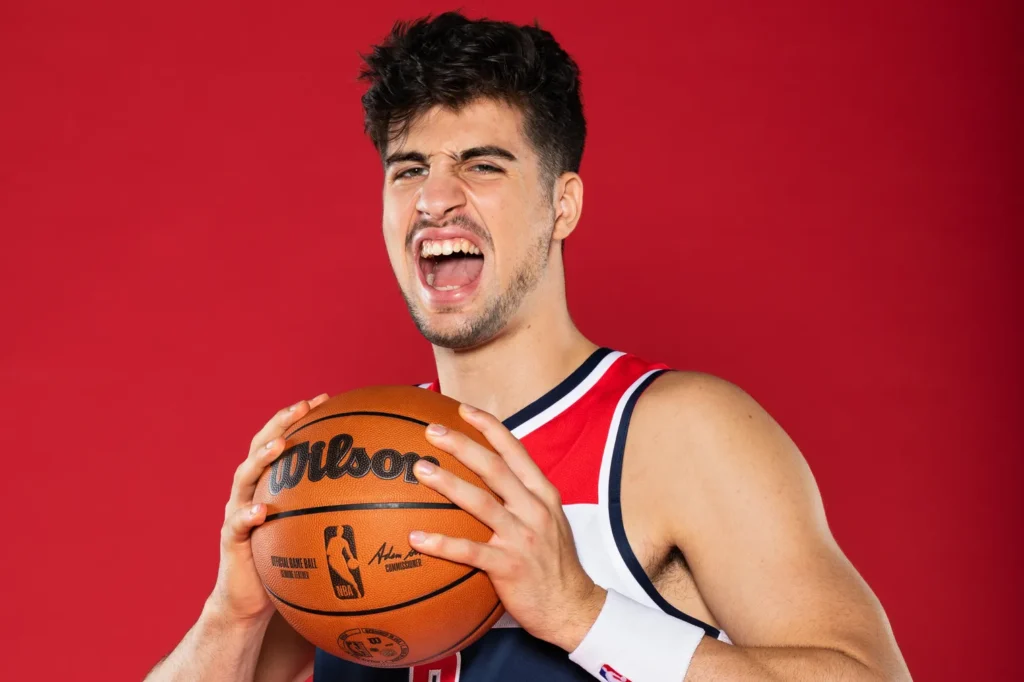 Avdija's role during his first three seasons in the league fluctuated greatly. During his rookie season, Avdija saw 23.3 minutes per contest during a condensed NBA campaign for the playoff-bound Wizards before a right fibular hairline fracture ended his season.
While he saw court time, his responsibilities alongside Bradley Beal and Russell Westbrook were mostly limited to playing within the offense, cutting to the hoop, and waiting for catch-and-shoot opportunities.
Avdija, who was the No. 9 overall pick in 2020, was one of only 17 players from his draft class to average over 20 minutes per game as a rookie, though no player had a lower usage percentage than Avdija's 11.8 (perhaps worth noting: Avdija previously credited Westbrook for making him tougher mentally during the season when he didn't see as many play-making responsibilities as he was accustomed to).
Like most young prospects, the path to higher usage in the NBA is blocked by more established veterans who can more immediately contribute to winning. The Wizards never lost faith in Avdija's play-making and scoring ability, however, the team understood it would take time for significant progress given the landscape of the league.
The Pandemic Impacted Progress For Many NBA Players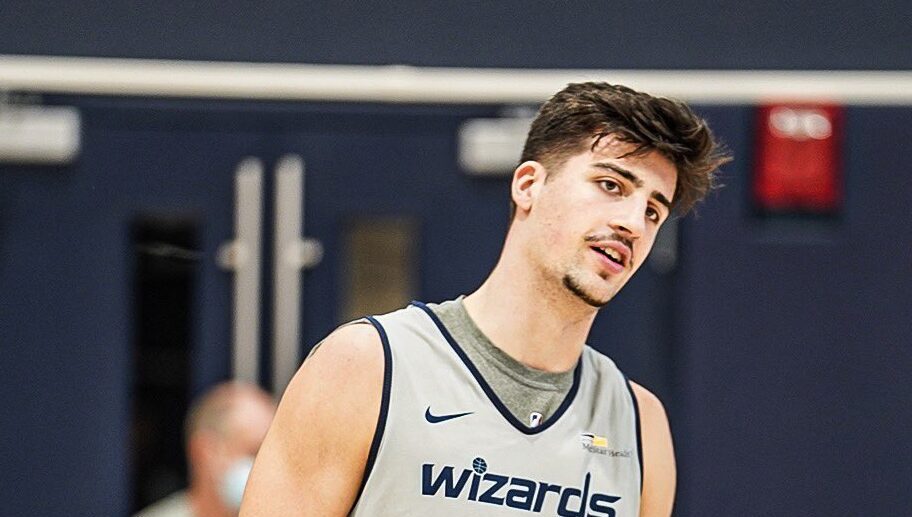 It takes several offseasons to become significantly better in the NBA. Players such as Kevin Durant and Bradley Beal had reputations around the league early in their careers for taking the offseason as an opportunity to put in significant work to elevate their games.
The 2020 and 2021 offseasons were not typical opportunities to improve, however. The pandemic forced the NBA to shut down the 2019-20 campaign and resume it later in the year and the effects continued to ripple beyond having to finish the season in the bubble.
The league saw the season extended to August of 2020, forcing a rapid 2020 offseason as well as the cancelation of its Summer League (which robbed Avdija and other members of his draft class a chance to gain that experience). The 2020-21 campaign was then delayed and shortened as a result, stealing time from the 2021 offseason to fit in a 72-game-regular season (plus the Play-In Tournament and typical playoff schedule).
The necessary schedule shuffling resulted in an environment where players weren't able to put in as much work on progressing their games as they normally could.
As Mark Cuban explained to FortyEightMinutes in an exclusive interview, the shortened seasons, coupled with the lack of a traditional offseason for players to rest, recover, and focus on intensely developing parts of their game, held many players back, including Luka Doncic.
"People don't realize, you know, two of Luka's three seasons have been shortened so he hasn't gotten the full benefit," Cuban explained ahead of the 2021-22 season. "It may not seem like a lot but for all young players the past two years are a little bit behind where they otherwise would be."
In Avdija's case, that scheduling meant he was forced to play a shortened rookie campaign, sandwiched by two atypical offseasons—the latter of which he used, in part, to rehab from his leg injury, and the Wizards used, in part, to trade Westbrook, bringing in a crowded roster of veterans, including Kyle Kuzma. The updated roster meant the team would be transitioning Avdija to a bench role, though even with more usage, Avdija faced hurdles in his improvement.
"In reality, (Avdija's) first two years is one jumbled rookie season," a former NBA scout tells FortyEightMinutes.com.
Avdija now embarks on his fourth year in the NBA, which is just his second following a typical NBA offseason schedule, and the seeds of Avdija's summer work are bearing fruit early in the 2023-24 campaign. While many expected more from the 2020 No. 9 pick earlier in his career, perhaps the 22-year-old forward is right on schedule with the progress he is making.
Deni Avdija is the Wizards' longest tenured player.

"I feel like I've been here three years and learned a lot. I'm hungry. I'm hungry to succeed…to really have a winning culture here." pic.twitter.com/yaCLoFQbNw

— Chris W. Crouse (@ChrisWCrouse) October 2, 2023