The NBA enjoyed a nice financial bounceback from its COVID-impacted operations over the past league year with sponsorship demand rising as the league further grows in popularity.
In all, NBA teams surpassed $1.2 billion in sponsorship revenue during the 2021-22 season, which was nearly 50% growth in revenue compared to the season prior, according to data provided by SponsorUnited. Additional opportunities in sports betting and financial categories, including cryptocurrency, significantly contributed to the growth over the past year.
Brand Deals For Players Increase
The post-COVID surge in sponsorship brought a shift in how companies are utilizing their marketing budgets. Players saw a 46% increase in brand deals during the 2021-22 season and player endorsements equate to roughly 30% of all NBA brand deals.
Which NBA Players Received The Most Brand Deals?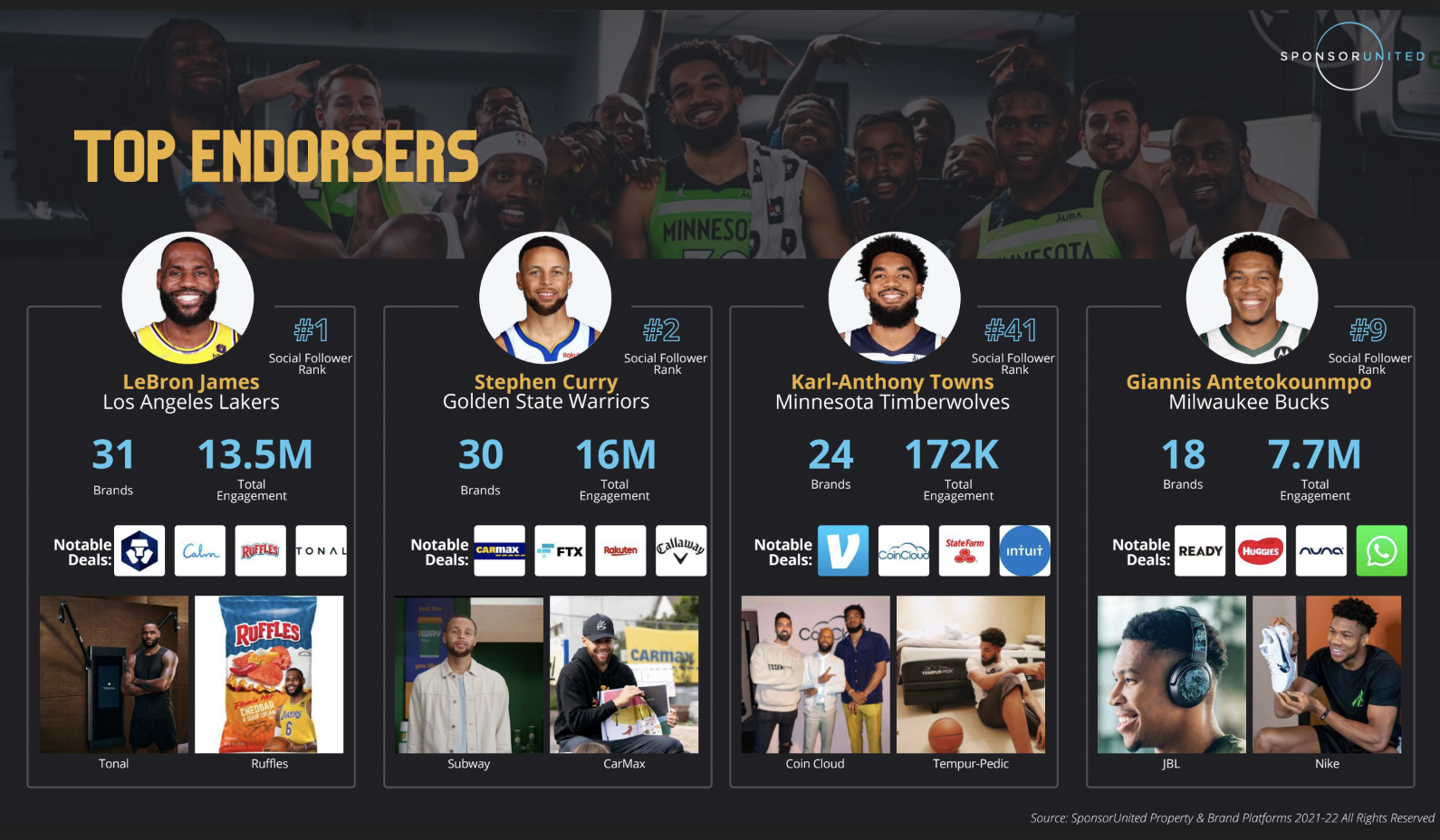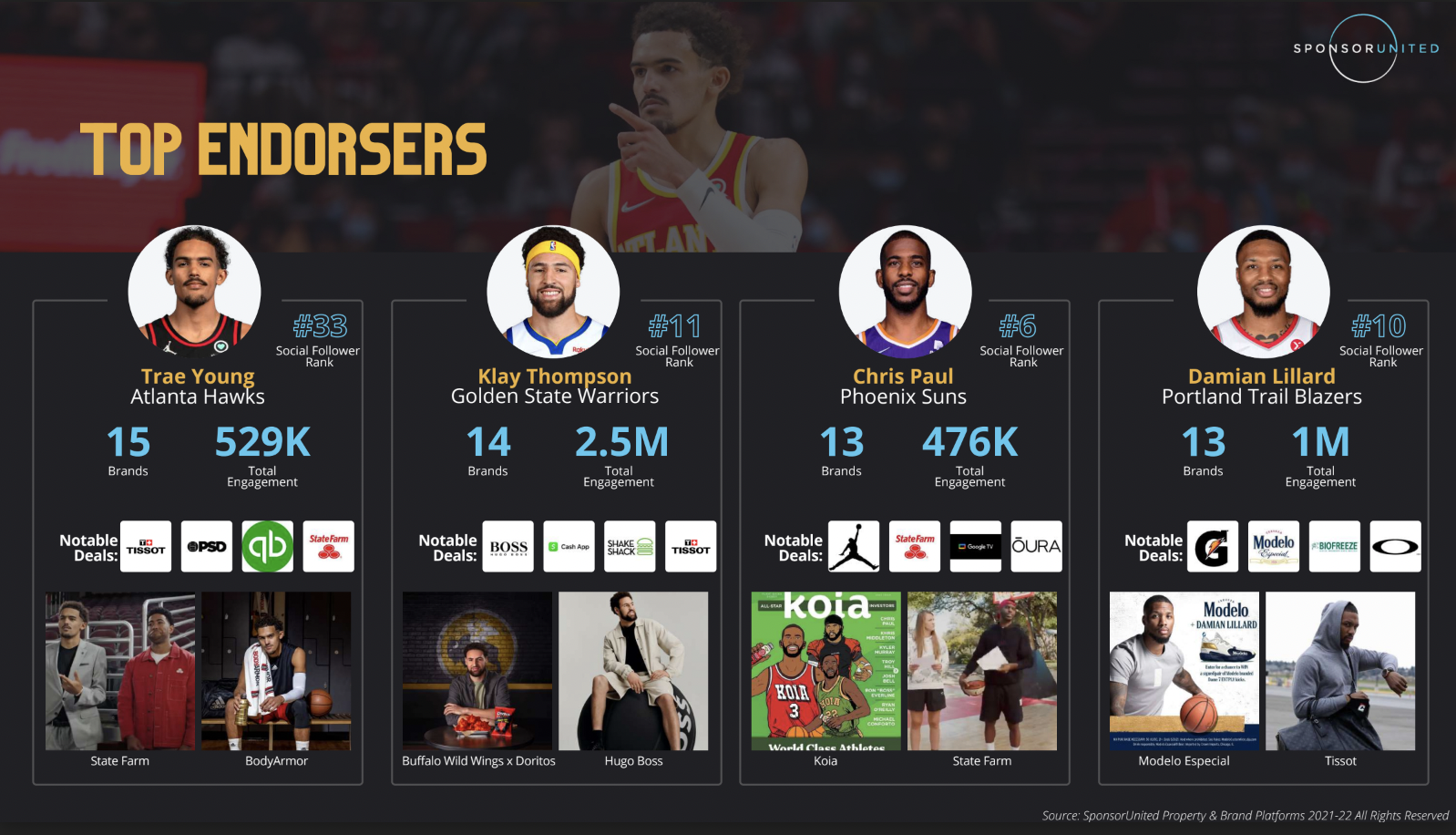 James led all players with 31 brands reaching an agreement with him on sponsorships. It's also worth noting that James had the highest increase in social media following this past year, totaling $22 million in new followers across his personal channels. Some of LBJ's deals include Nike, Calm, Crypto.com, Walmart, and Ruffles.


---

Curry came in second with a whopping 30 brand deals, some of which include Carmax, Callaway, and FTX.


---

It's possible that many sponsors forecasted Towns and the Timberwolves breaking out this season, as 24 different brands partnered with the former No. 1 overall pick.


---

It's worth noting that this list is filtered by how many different brands have partnered with each player rather than what each player has made in endorsement deals.