Nearly 3,000 executives and over 70 companies were in attendance at the Seminole Hard Rock Casino for the third annual SBC Summit Latinoamérica.
The conference and trade show, which is just one of SBC's annual events, brings together the sports betting and gaming industry's top executives from the Latin American markets as well as many from North America and around the world.
There's so much to pass along from the conference, including some highlights from SBC's insightful panels and unique networking opportunities.
Let's take a look at seven things through a sports business lens from the 2023 conference:
7 Sports Business Things From SBC Summit Latinoamérica
---
1a. Viewership of women's sports is trending up and the discussion on what's next continues.
"There has been a huge increase in interest in women's sports," Val Calvo Martinez, CEO of Bettingladies.com, explains during SBC's "Betting on Women" panel while pointing out the success of the Women's World Cup and the WNBA. "I hope all regulators realize this is an opportunity. But we want to see more."
Viewership of the WNBA rose in 2023, marking it the most-watched regular season in 21 years. The WNBA also saw viewership of the All-Star game rise to a 16-year high and the 2023 WNBA Draft was up 42 percent compared to 2022.
The WNBA draft is particularly interesting, as ratings for professional sports league drafts tend to have some correlation to the rising stars that are a part of it. With the 2024 draft set to potentially include Iowa's Caitlyn Clark, LSU's Angel Reese, and UConn's Paige Bueckers, it's quite possible that the event will break viewership records.
[Related: Team USA Women Take Home 2023 3×3 FIBA World Cup]
---
1b. As betting on women's sports rises, it presents more business opportunities.
"The share of betting on women's sports has doubled over the past five years and we expect that will continue to grow," Silvia Paleari, the director of public affairs for the International Betting Integrity Association, said during the same panel.
"There's definitely a business opportunity that should be harvested and operators should focus some attention on it."
FanDuel, for example, currently has a multi-year partnership with the WNBA, which, among other benefits, allows FanDuelTV to broadcast league highlights. As the WNBA and other women's professional sports leagues continue to grow, partnerships in the space are something to keep an eye on.
---
Views from Day 1 of #SBCSummitLATAM#SBCEvents @HardRockHolly pic.twitter.com/VJ0zm1rT9u

— Chris W. Crouse (@ChrisWCrouse) November 1, 2023
---
2. The Brazilian market readies itself for the regulated sports betting world.
Definitely burying the lead with this one. Brazil has a betting industry that is nearly ready to take off and it was among the topics that gained the most buzz at the conference.
There was a bevy of panels that discussed the latest regulation news, upcoming opportunities, and challenges within the emerging market. My relaying, however, wouldn't do as much justice as SBC Americas Editor Jessica Welman's and SBC Noticias Brasil Isadora Marcante's did during their conversation with host James Ross on the iGaming Daily podcast.
"We're passionate about sports, especially fútbol," Marcante said of Brazilian fans. "We're passionate about betting amongst friends but we don't have the culture of going to a website or going to a sports betting (retail site) to bet on matches."
Branding is another key topic as companies get set to venture into the new market and localization is a key point.
"It's one thing to come in and partner locally, but you also have to make sure the local partner you have continues to be a big part of the plan rather than trying to rubberstamp your way into authenticity," Welman explained.
There's no exact timetable for when the country will launch sports betting, although some initial provisional measures have already been passed, including the requirement that foreign businesses must have a local entity in Brazil to operate.
The whole podcast is worth a listen and the conversation around the Brazilian market will no doubt continue at SBC Summit Rio.
---
3. Personalization in marketing continues to trend, specifically with in-game betting.
As in-game betting continues to grow, so does the advancement of marketing content that consumers will see.
"What we call contextual marketing," Rony Vexelman of Optimove explained. "I could come in and say Stephen Curry just hit five three-pointers and the probability of him getting to seven is x. Do you want to bet on that line? I can send you that in real-time."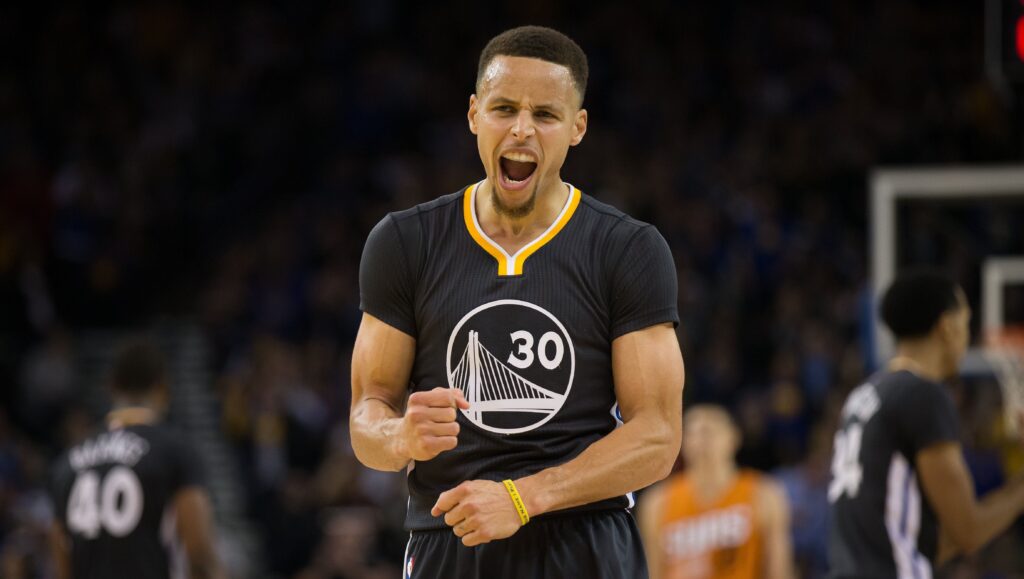 While having the capability to give users specialized in-game offerings is interesting, there's still the fact that nobody wants to see spam, junk mail, or betting opportunities that don't pertain to them. As Vexelman explained, companies such as Optimove, utilize customer data to tailor in-game promotions rather than sending out a mass push or SMS notification to all of the customer base.
"If I'm sending out that Curry prop, I'm not doing it to everyone," Vexelman continued. "I'm going to send it to people who bet on the Warriors or bet on Steph Curry or the NBA depending on how you set it up."
---
4. SBC's partnership with the Miami Dolphins proves to be a unique networking hit.
On Wednesday night of the multi-day conference, attendees were provided a special networking experience at Hard Rock Stadium, which is home to the Miami Dolphins.
View this post on Instagram
View this post on Instagram
Attendees were treated to food and drinks in a field-level suite at Hard Rock Stadium and on the field, many members of the Miami Dolphins' game-day staff were on hand assisting with NFL combine and practice-like activations, including the 40-yard dash, shuttle drills, and opportunities to throw footballs around as well to kick field goals. Sources say I went 0-for-2 on my two field goal attempts.
---
5a. Florida is ready for sports betting.
The news of in-person sports betting launching in Florida broke during the conference and general excitement ensued among attendees and patrons at the Hard Rock.
The new betting offerings, which in addition to sports betting will also include crabs and roulette, will create job opportunities for Floridians, as we passed along.
"With the expansion of the new scope, we are creating over 1,000 new jobs made possible by the Compact," Jim Allen, CEO of Seminole Gaming and Chairman of Hard Rock International, said in the statement.
"This is a historic milestone that immediately puts Florida in the same league with the world's great gaming destinations."
Here's the exact timeline for when fans will be able to bet on Jimmy Butler's Heat or Paolo Banchero's Magic among other teams in person at the Hard Rock's properties:
December 7: Seminole Hard Rock Hotel & Casino Hollywood, Seminole Classic Casino in Hollywood, and Seminole Casino Coconut Creek.
December 8: Seminole Hard Rock Hotel & Casino Tampa.
December 11: Seminole Casino Immokalee (near Naples), and Seminole Brighton Casino (on the northwest side of Lake Okeechobee).
---
5b. The Seminole Hard Rock Hotel & Casino is ready for a Vegas-like gameday experience.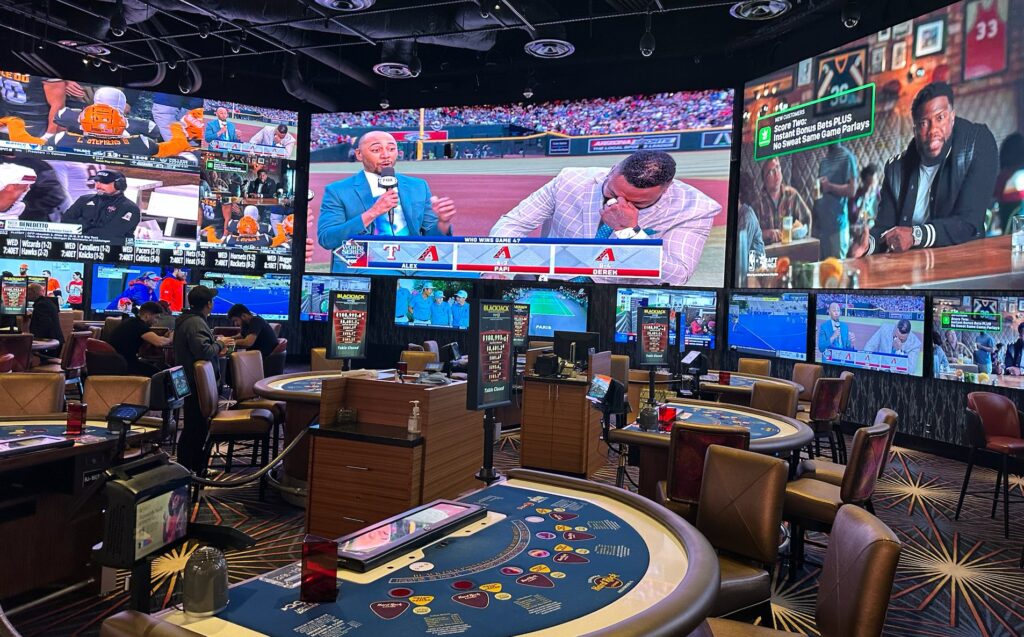 We won't call it a sportsbook yet. But when the Seminole Hard Rock Hotel and Casino opts to set up its betting windows around the Hard Rock Sports Bar once permitted in the state of Florida, it'll be one of the best places to watch sports in the Miami area and match any Las Vegas viewing experience.
---
5c. Could sportsbooks be the next business setting?
Everything new has intended and unintended consequences; take a look at the game of golf.
There is a lack of clarity over who invented golf. It has been played at St. Andrews, Scotland since at least the mid-1500s. Some historians believe the game derived from the Roman Empire; others claim the game grew from Chinese roots. Yet, whoever invented the beautiful game couldn't have imagined how many business deals would be derived via golf courses or clubhouses.
Similarly, sportsbooks may have a growing indirect business and meeting element.
"You meet at the sportsbook because that's where you socialize," Tony Plaskow, Founder of Pixui Gaming, mentioned during SBC's Online Casino Content in a Sports and Retail Culture panel.
"We do that in Vegas because that experience at the sportsbook in Vegas is a beautiful thing…the basis of what you're doing is the same as what you're doing everywhere else, you're just around sports but that experience is much richer and it's a place you want to be."
It wasn't the first time the idea of networking and meeting at the sportsbook was talked about or practiced at business and sports conferences I've attended, though it's noticeably trending. It's easy to see the upcoming sportsbook at the Hard Rock also becoming a place for business meetings, networking, and social gatherings alike.
---
6. The food is worth writing home about at SBC events.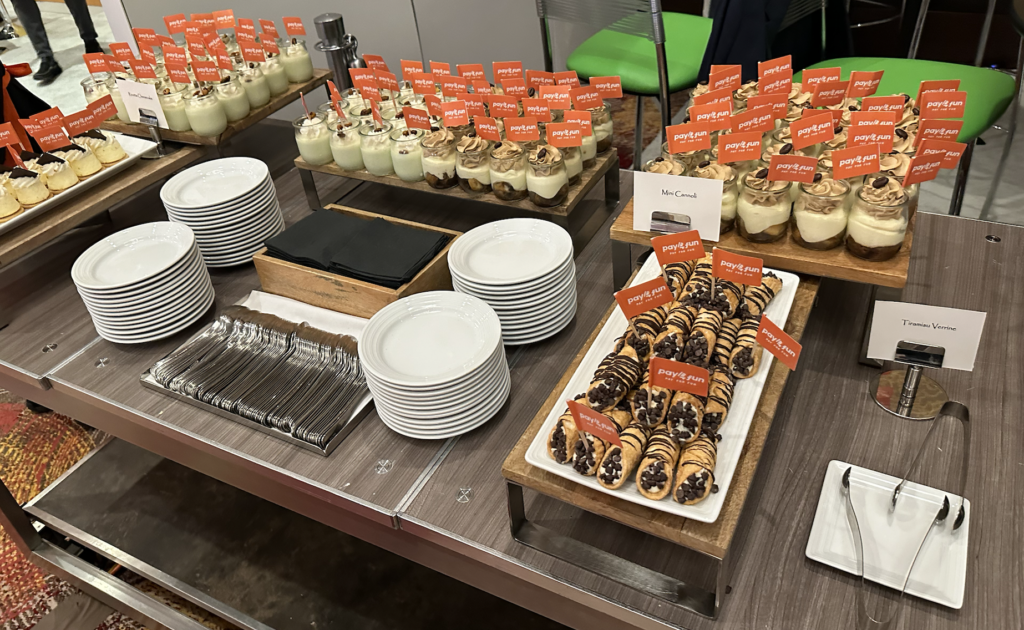 Ok, so we are slightly off the sports business track here but the selection of food and drinks at SBC Summit Latinoamérica bested any conference I've attended.
Far from box lunches, SBC and its sponsors provided meal options that were more comparable to weddings than your average business conference. Those eating lunch were provided with eggplant and other vegetation options, cooked salmon, and perfectly prepared Tuna Tartare. There were also multiple chicken and beef options along with a variety of salads and sides with desserts staring you down around the corner.
Did I take a lot of pictures of all the food? Perhaps I should have. Retroactively, part of me understands that it would have made for better content; the other part of me deeply believes people should care more about the quality of the food than exploring the Instagramable nature of it (both were certainly high though). I just couldn't be the guy at the table taking pictures of my meal. To quote Doc Rivers:
"You've got to take care of your business. Don't play with your meat."

– Doc Rivers on Philly's approach

(Via @KyleNeubeck ) pic.twitter.com/5e02oimmV9

— NBACentral (@TheDunkCentral) April 21, 2023
Rivers clarified that he meant "don't play with your food" during his next press conference.  And look at that, we're back on the sports track.
[Side note: All joking aside, the food was fantastic. Also all joking aside, Doc Rivers is absolutely great. My season as a beat writer covering the Philadelphia 76ers came during his initial season coaching the team and after listening to how he manages people on a team and conversing with him daily, I'd argue his style of leadership should be studied as part of many MBA programs].
---
7. The SBC Awards Latinoamérica had way less controversy than the NBA's.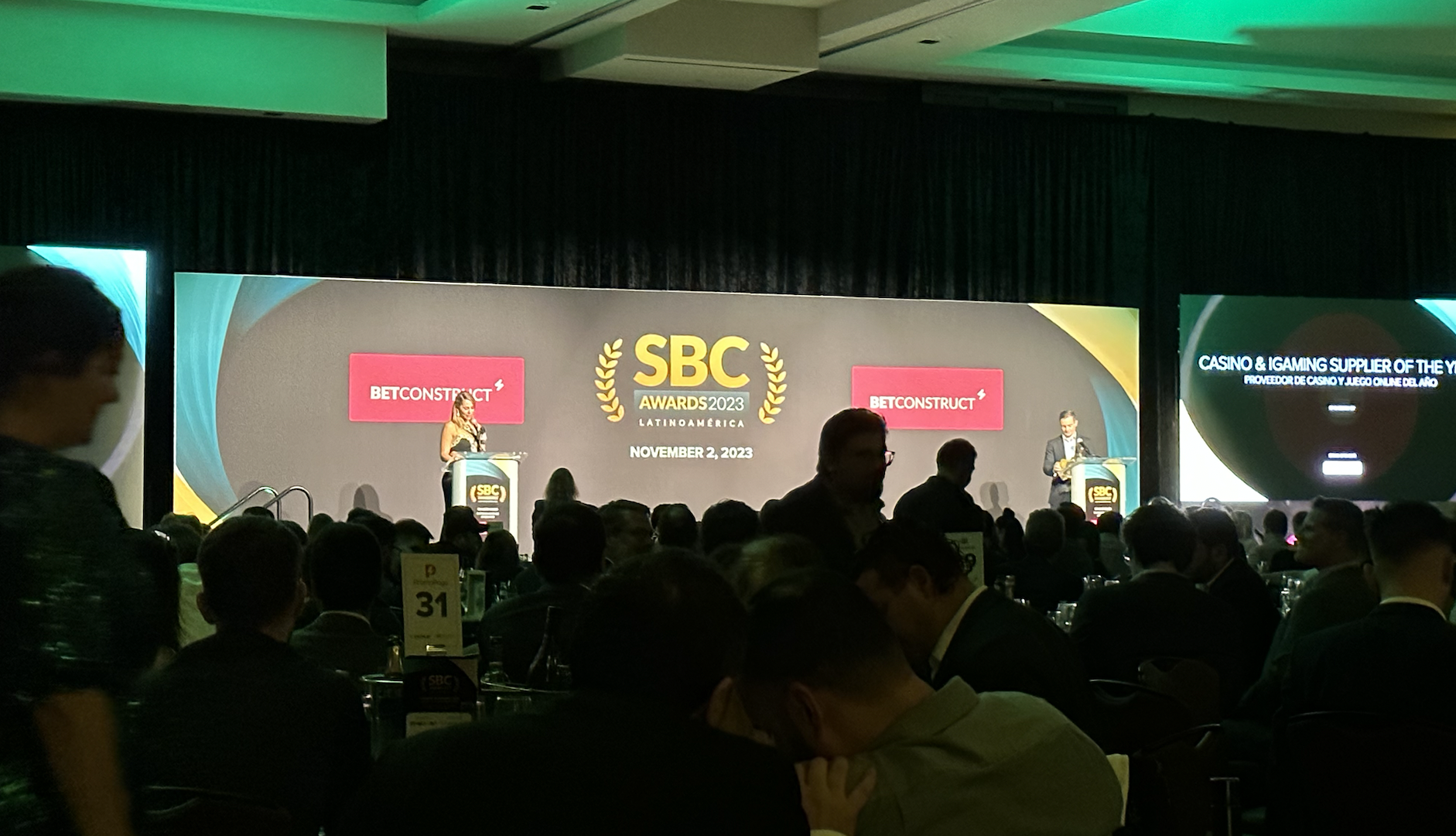 The glitter of the triple-double vaulted Russell Westbrook to win the 2017 MVP over Kawhi Leonard, who was much more efficient in contributing to his respective team's success. Many believe Derrick Rose wrongly took home the MVP award in 2011, as LeBron James' initial campaign in Miami appears much stronger in retrospect. Current Miami Heat and gold medal Olympian center Bam Adebayo was more impactful than Marcus Smart by many metrics in the 2021-22 Defensive Player of the Year race despite losing out on the award. All three cases have fueled many arguments.
"He doesn't improve his team's defense." – @tomhaberstroh on why he thinks Marcus Smart should not have won Defensive Player Of The Year.
📺 https://t.co/Y7cV4mPdEE
🏀 https://t.co/2MdaM3y5jA pic.twitter.com/RNdhhk1mtH

— Dan Le Batard Show with Stugotz (@LeBatardShow) April 19, 2022
You won't see any arguing on Twitter X about the SBC awards. During the final night of the conference, top contributors in the Latin American industry were honored for the achievements with Mexican sports journalist and TV personality Inés Sainz hosting the lavish ceremony.
The Betsson Group took home three awards: Marketing Campaign of the Year, Leader of the Year (Andrea Rossi), and Casino Operator of the Year. Sportradar took home a pair of awards: Marketing and Service Provider of the Year and Sports Data/Live Betting Product.
Other companies that saw recognition include:
---
You can follow @ChrisWCrouse on X and stay tuned to FortyEightMinutes.com for more at the intersection of sports and business.