Sixers coverage on FortyEightMinutes.com is exclusively sponsored by the Borderline Restaurant in Bethlehem, Pennsylvania. Check them out on Facebook!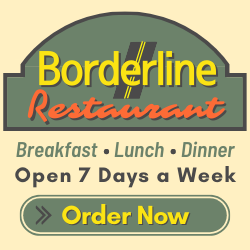 ---
The Sixers take on the Jazz on Wednesday night and while Joel Embiid wasn't available in the teams' first matchup, he's not on the injury report ahead of the second go-around (which is also the final scheduled matchup between the two clubs). The Jazz currently sit atop the Western Conference, while the Sixers are looking down at all the teams in the Eastern Conference.
"Hopefully, it's a precursor to the end of the year," coach Doc Rivers told FortyEightMinutes and other media after the win over the Pacers on Monday. "If we continue to play and they continue to play, I think we would all be thrilled to death if we played a third time. That would mean we're all in the right place. We had a heck of a game there. We need to try to return the favor."
The Sixers are expected to get Tobias Harris back for the game. The Jazz enter Philadelphia—their fourth straight road game—at full health as well.
More From Philadelphia
Matisse Thybulle's trade value around the league ranges, though one rival executive tells FortyEightMinutes that he believes the Sixers could net a lottery pick for Thybulle. It's unlikely that Philadelphia would seek out that particular offer as the franchise is all-in on a championship run this season. However, should a rival team acquire him as part of a larger deal, they may easily be able to flip the wing into a valuable, more liquid asset, such as a promising future draft pick.


---

Ben Simmons is currently the leader in the NBA's Defensive Player of the Year ladder. Behind Simmons is Rudy Gobert and Myles Turner, the latter of whom Joel Embiid has admittedly "dominated" since coming into the league.


---

Furkan Korkmaz, who's rumored to be available on the trade market, discussed his season and gearing up for the stretch run. "I could give this team more, but I think I did my job. I did okay," the wing said. "The most important part is coming now after the All-Star break. It's got to be more important and then I'll be ready."