---
Sixers coverage on FortyEightMinutes.com is exclusively sponsored by the Borderline Restaurant in Bethlehem, Pennsylvania. Check them out on Facebook!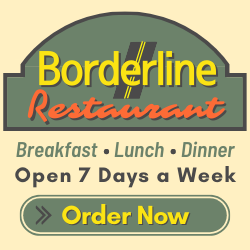 ---
PHILADELPHIA, PA — The Sixers dominated the Mavs as they came home from their Tampa Bay, two-game road trip. Ben Simmons was nearly flawless, locking down Luka Doncic (just 19 points) in a game that was all but decided by the time the fourth quarter rolled around.
"I think he's the best defensive player in the league right now. I love watching him play defensive, Dwight Howard said while adding that he sees a little LeBron James in Simmons. "The sky is the limit with Ben."
Simmons played 32 minutes and while he didn't really pad that stats, his defensive presence led a team effort on that end of the floor.
"Overall, the team is being relentless," said Simmons, adding that he feels the Sixers players are holding themselves accountable. "That's how we have to play if we want to win."
More From Philadelphia
I asked Doncic where Simmons ranks in terms of tough defensive assignments he's faced, said he doesn't really "pay attention" to that kind of stuff. Alright.
Simmons was asked whether he thought this year's version of the Sixers was the most talent he's played with. The former LSU Tiger didn't exactly confirm, taking a more political answer, saying that he's played with "many talented players" in the past while praising this year's team.
Howard on the Sixers' mindset: preparation, process…and parade. Dwight, who won a title with the Lakers last season, said that he feels Philadelphia is "championship caliber."
There was some bad news from the 111-97 win. Tobias Harris left the contest with a right knee contusion. Doc Rivers said Harris will be evaluated on Friday.