The Sixers are 3-0 since the James Harden trade, though if we know anything about Daryl Morey as a team architect, it's that he's always looking at ways to make improvements to his roster.
One of those ways could be to move Tobias Harris during the offseason and Brian Windhorst of ESPN.com hears that rival executives expect the forward to be available in trade talks. Philadelphia had conversations with several teams—including the Hawks and Kings—about potential trades that would move Harris and create cap room this summer. That was before the Harden deal, though the Sixers may pick things up again with teams as they look to find ways to improve the roster aside from Joel Embiid and Harden.
There have been rumblings that Morey is looking to add a third star and there were rumors that Embiid had wanted to play alongside Bradley Beal.
More NBA Rumors, News & Notes
The Knicks' disappointing season continues and while there's hope for the franchise's future because of roster flexibility and a cupboard of future draft picks, executives around the league are bullish on New York's chances of making major strides. "If they are going to give up their picks and swaps to get someone, it doesn't matter who they are trading," a Western Conference executive tells Tim Bontemps of ESPN.com. "But if their hope was to turn these guys into good players by themselves, I'd be hard-pressed to see a team thinking they'll take that for a star."


---

Jamal Murray continues to travel with the Nuggets but it's unclear when the point guard will return to the court. "I'm too far to tell," said Murray, who tore his ACL last April (via Adam Caparell of Complex Sports). "I'm obviously progressing every week. But I have my bad weeks where I can't do the simple stuff and then I'll have weeks where I feel like I can jump out of the gym. It's just getting the stress pain down. Adding tolerance right now and trying to ramp it up. I don't know. I'm in a good spot, I just don't know the exact time right now."


---

The Pelicans announced that Zion Williamson's foot is progressing and he is trending in the right direction. However, the former No. 1 overall pick remains out indefinitely.


---

Kevin Durant is expected to return to the court on Thursday night vs. the Heat. As for Ben Simmons, the former Sixers star is considered week-to-week as he deals with back soreness.


---

Cameron Payne returned to the Suns' lineup after missing more than a month with a wrist injury. Phoenix is without both Chris Paul (thumb) and Devin Booker (COVID protocols) and Payne saw 20 minutes of action while dishing out 8 assists on Wednesday night in his first contest back.
---
B

etting on the NBA? Get Up to $2,000 in Risk-Free Bets at PointsBet

Promo code:
MVPBET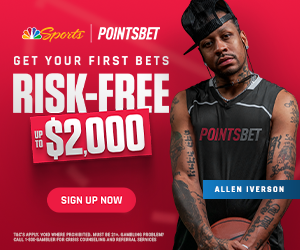 ---
---
Read More on the NBA
Rumors: Joel Embiid Wanted Bradley Beal over James Harden at Trade Deadline?
LeBron James Hints at Return to Cleveland