The Knicks didn't move up in the draft lottery, holding firm in the No. 11 overall spot, and it's possible that the franchise looks to move the selection in a trade for a star.
It seems like every year, the Knicks have their sights set on All-Star talent only to fall short. Could this year be different? Let's take a look at some trade possibilities this summer.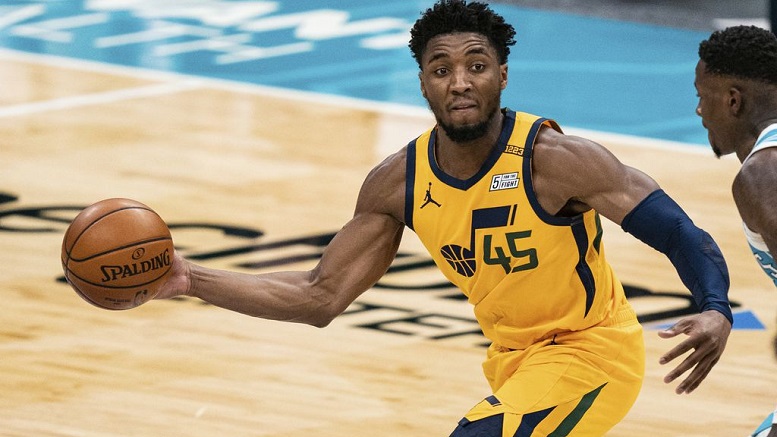 Donovan Mitchell – The Jazz are reportedly more likely to trade Rudy Gobert than Mitchell, Sarah Todd of the Deseret News reports while adding that the organization may still hold onto both players. If Utah is willing to entertain Mitchell deals, New York sending this year's No. 11 in addition to RJ Barrett, Evan Fournier, and two future first-rounders could be an enticing offer.
---
Bradley Beal – By most accounts, Beal will be back in Washington, though that hasn't stopped teams like the Knicks from trying to convince Beal to play elsewhere. If Beal unexpectedly opts to take his talents to New York, the two teams would have to work out a sign-and-trade.
---
Damian Lillard – Lillard has been connected to Philadelphia and New York, though it's not clear if Portland is anywhere close to considering a deal involving their star guard. If Portland looks to move Lillard and rebuild, expect the Knicks to knock on the door with a draft pick-heavy package that starts with this year's No. 11 overall pick.
---
More From New York
Should New York go all out to sign Jalen Brunson? Mike Vaccaro of The New York Post believes so. The Villanova product is scheduled to hit free agency and he's hinted that he'd like to return to the Mavericks. Still, Vaccaro believes that Brunson (whose father, Rick Brunson, was Leon Rose's first-ever client) can provide the Knicks with much-needed stability at the point guard position.


---

7-foot-3 big man Kai Sotto will work out for the Knicks on Monday, according to longtime draft reporter Adam Zagoria. New York owns the No. 11 and No. 42 overall selections in the upcoming draft.