---
Sixers coverage on FortyEightMinutes.com is exclusively sponsored by the Borderline Restaurant in Bethlehem, Pennsylvania. Check them out on Facebook!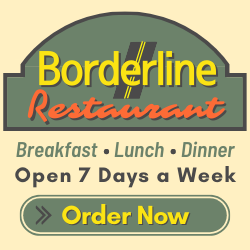 ---
PHILADELPHIA — Joel Embiid was on fire on Friday night, notching his first career 50-point contest (the Sixers' first 50-pointer since Allen Iverson did it in 2005). After the contest, Tobias Harris was in awe of Embiid's game.
"I'll tell my kids one day I played with Joel Embiid," Harris told FortyEightMinutes and other reporters after the contest.
Tobias Harris said it's an honor to play alongside Joel.

"I'll tell my kids one day I played with Joel Embiid…When they ask who's the best player I've played with, I'll say Joel Embiid."#HereTheyCome | @FortyEightMins pic.twitter.com/KpUzajpmqO

— 𝙲𝚑𝚛𝚒𝚜 𝚆. 𝙲𝚛𝚘𝚞𝚜𝚎 🏙 (@ChrisWCrouse) February 20, 2021
Embiid finished with 50 points, 17 rebounds, and five assists. The Sixers clinched the top record before the All-Star break and the big man looks like a top contender for the MVP award (currently +400 at PointsBet behind only LeBron James).
Give the man another bucket + 1.

📺 @NBCSPhilly | @JoelEmbiid pic.twitter.com/OFD8HJ73wM

— Philadelphia 76ers (@sixers) February 20, 2021
"If I am who I think I am, I've got to get the job done. That's my job. That's why they pay me," Embiid said after the contest.