---
The league is in unprecedented territory, playing the season in all 30 markets amid the COVID-19 pandemic. The NBA has a strict protocol for players, preventing them from partaking in any gathering of 15 or more people among other restrictions. Still, there have been some issues early on with the Rockets having their first game of season moved because of a mini-outbreak (reportedly from an unapproved haircut gathering).
Teams must have eight players available for a game to start (teams have a max of 17 players on the roster with 15 regular spots and a pair of two-way deals). The Sixers barely made that threshold recently, putting a uniform on Mike Scott, who had been dealing with a knee injury, and playing against the Nuggets with just seven healthy bodies.
Several other games have been postponed as a result of the league's COVID-19 healthy and safety protocols. We have the full list of games that have been moved. Be sure to check back on this page as it will be updated throughout the season.
---
Which 2020-21 NBA Games Have Been Postponed?
| | | | |
| --- | --- | --- | --- |
| Original Date | Away Team | Home Team | New Date |
| 12/23/20 | Thunder | Rockets | Not Yet Available |
| 1/10/21 | Heat | Celtics | Not Yet Available |
| 1/11/21 | Pelicans | Mavericks | Not Yet Available |
| 1/12/21 | Celtics | Bulls | Not Yet Available |
| 1/13/21 | Magic | Celtics | Not Yet Available |
| 1/13/21 | Jazz | Wizards | Not Yet Available |
| 1/13/21 | Hawks | Suns | Not Yet Available |
| 1/15/21 | Wizards | Pistons | Not Yet Available |
| 1/15/21 | Grizzlies | Timberwolves | Not Yet Available |
| 1/15/21 | Warriors | Suns | Not Yet Available |
| 1/16/21 | Pacers | Suns | Not Yet Available |
| 1/17/21 | Sixers | Thunder | Not Yet Available |
| 1/17/21 | Cavaliers | Wizards | Not Yet Available |
| 1/18/21 | Cavaliers | Wizards | Not Yet Available |
| 1/20/21 | Wizards | Hornets | Not Yet Available |
| 1/20/21 | Grizzlies | Blazers | Not Yet Available |
| 1/22/21 | Wizards | Bucks | Not Yet Available |
---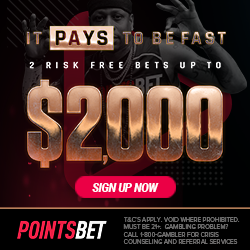 ---